Like floating on a cloud!
Our gliders are so smooth, silent and soothing. Choose the best of three lengths and sixteen colors to create a unique piece of furniture that is an escape from the tough part of your day as well as eye catching decore' to complement the exterior of your home, porch or yard.
Create the perfect seating area to welcome friends and neighbors at the front of your home or hide away in your personal oasis space in the back.
The 2' glider offers versatility in use and placement. Our 4' and 5' gliders provide comfort when you want to cozy up a bit with someone. The 5' glider with a console, combines the best of all sizes. If a little space between you and your companion is more appropriate, pull the center console down and serve a cold one. The situation call for a little more intimacy? Simply flip the console up and hold hands while you watch the world go by.
It's the flange that makes our glider superior. Really! A little more density and a smidge bigger dimension of the gliding mechanism is what makes our glider stand out. Truly, just take a seat, give a little push off with your toes - it's smooth like buttah, baby!
KEEP SCROLLING! You will want to see these beauties!
2' Glider w/
Gliding Ottoman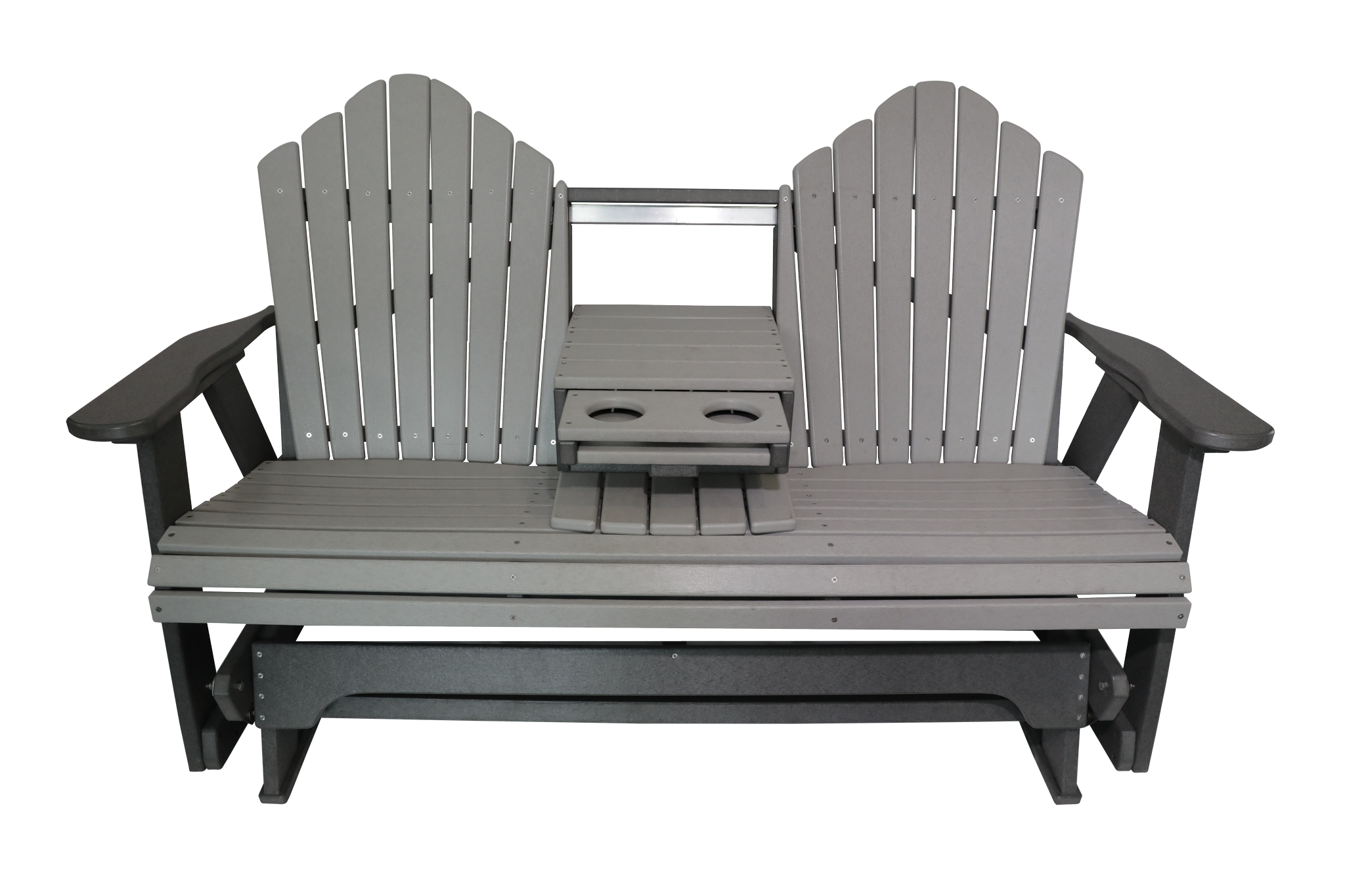 5' Glider w/ Ceter Console