Our swings are design with easy going, friends visiting, lemonade sipping, front porch swinging in mind! The seats are contoured, the arm rest is wide and the back is high. All this enhances the comfort required to change the mental direction of your day from hectic to laid back relaxed.
What's best for you, a fan or scallop back four or five foot swing? Perhaps a five foot center console swing? The center console of our 5' swing offers a spill free cup holder and table top area, perfect for the newspaper and a beverage. If you're too young to understand the tranquility of a morning or evening newspaper, your laptop or tablet will be perfect as well! Don't need the convenience of the center console all the time? Simply pull the console to the upright position and now you've expanded your seating area.
Six feet of heavy duty chain are included so getting to the relaxing can happen a little easier and quicker. Sixteen fade resistant colors to customize your swing will compliment your home, personality or team!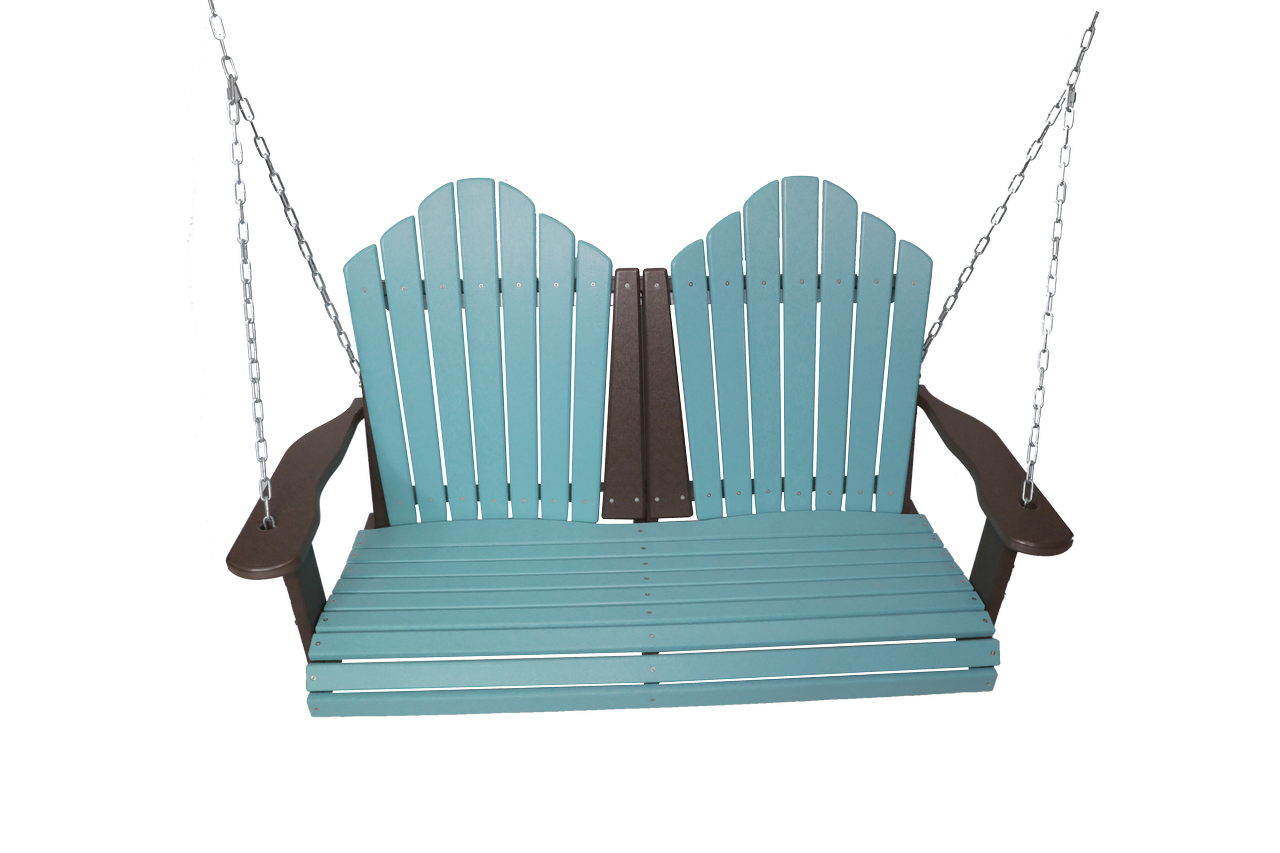 4' & 5' Scallop Back Swing
Swingin'
Important memories are made on swings! Families and friends everywhere engage in memorable conversations and laughter while one toe gently pushes to keep the world in a relaxing rhythmic motion. Small children snuggle up on a swing....and sometimes big kids in their 70's do too.